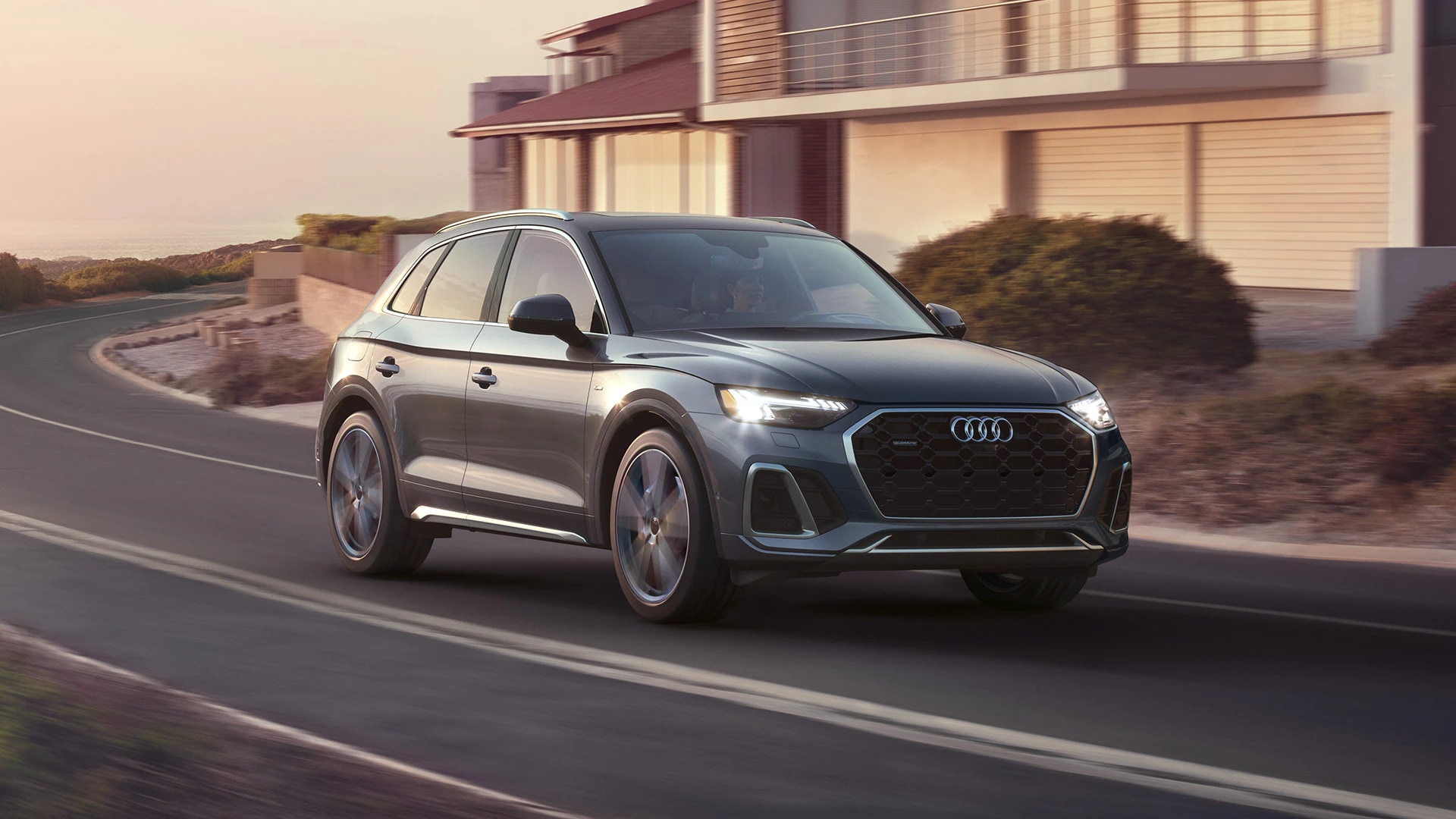 The 2022 Audi Q5 has much to offer: luxury, smooth handling, and sustainable commuting. Of course, there are other similar SUVs on the market, so how does the Audi Q5 fare against the competitors?
Audi Q5 vs BMW X3
Like the Audi Q5, the BMW X3 is also a luxury SUV. Both models also share the same engine in the form of a turbocharged four-cylinder engine. The Audi Q5, however, delivers more power at 261 hp and 273 lb-ft of torque. The BMW X3 delivers just 248 hp and 258 lb-ft of torque. With the Audi Q5, you can get even more power under the hood by upgrading to the 3.0-liter V6 engine that generates 369 hp and 349 lb-ft of torque.
Audi Q5 Vs Genesis GV70
The Audi Q5 and the Genesis GV70 share many similarities. Both come with all-wheel drive as standard, for example. One of the issues with the Genesis GV70, though, is that the model is in its first year of release, so there's no telling how well it'll perform. The Genesis brand is also relatively unknown in the North American market. In addition, some reviewers have complained that some of the body parts appear plastic-like, which can be a turnoff for a luxury model.
Audi Q5 Vs Volvo XC60
Both models are similar in specifications. One notable factor, however, is the cargo and tow capacity. Between the Audi Q5 and Volvo XC60, the models have a cargo volume of 25.8 cubic feet and 22.4 cubic feet, respectively. In terms of tow capability, the maximum capacities are 4,400 lb and 3,500 lb, respectively.
Now that you see how the Audi Q5 holds an edge over the competitors, come and check it out at Audi Van Nuys. Then, you can stop by our Audi finance center when you're ready for a purchase or lease!