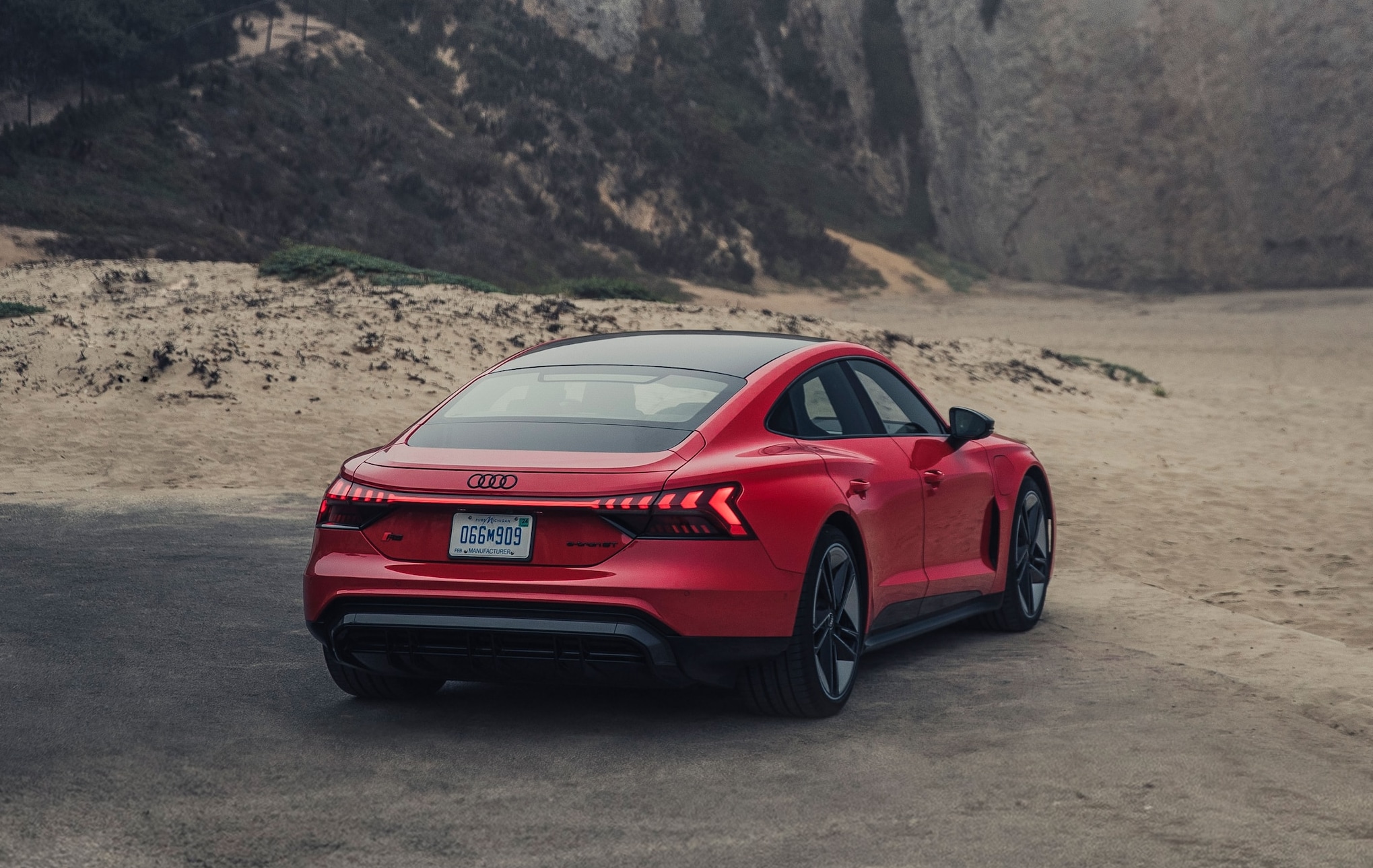 The Audi brand is making its name known in the electric vehicle segment. This is evident in the number of hybrid and EV Audi models on the market today.

Learn the difference between hybrid cars and EVs, and the range of Audi hybrid/electric models.
Hybrids vs EVs
Hybrid vehicles contain a traditional gas-powered engine and an electric motor. To maximize fuel efficiency, the vehicle switches between the engine and electric motor for power. The system supplies power to the electric motor through regenerative braking. Another variation is the plug-in hybrid, where you can charge the battery as an alternative option.
An EV, by contrast, gets 100% of its power from an electric motor. You recharge the battery using a standard wall outlet or a public DC fast charger. EVs do not use gasoline.
Electric and Plug-In Hybrid Audi Vehicles
The Audi e-tron series represent the brand's range of all-electric vehicles. All models in this range are EVs and not hybrids. Some of the models include the Audi e-tron, Audi e-tron GT, and Audi e-tron Sportback.
To give you an idea of their performance prowess, the Audi e-tron provides 402 horsepower, 490 lb-ft of torque, and can accelerate from zero to 60 mph in 5.5 seconds. The Audi e-tron GT is even more impressive with its motor that delivers 637 horsepower and ability to go from zero to 60 mph in a mere 3.1 seconds.
The purchase of an Audi e-tron model also includes two years of complimentary public charging at Electrify America charging stations.
Plug-in hybrid vehicles include models like the Audi Q5 TFSI® and Audi A7 TFSI®.
Learn More Today!
Come by Audi Van Nuys to see our lineup of electric and plug-in hybrid vehicles. This is an investment that may save you money in the long run. Simultaneously, you'll contribute to a cleaner environment.