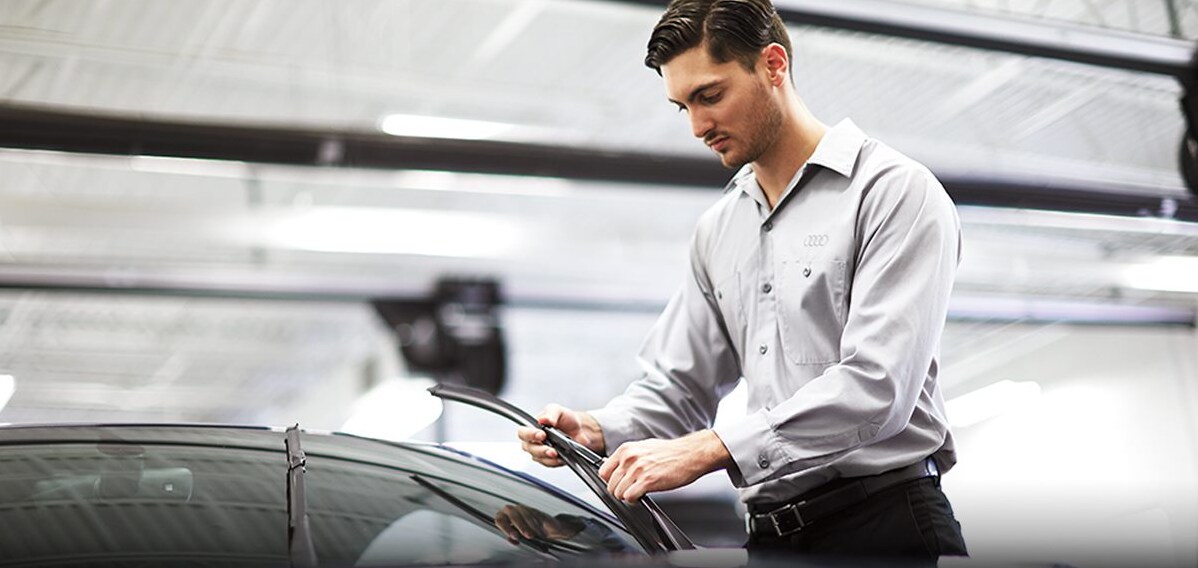 While the mild winters in California are a wonderful thing, they do tend to warp our perception of time. Since you can't always rely on the usual seasonal cues to remind you when your car needs a bit of TLC, we invite you to Audi Van Nuys for Audi service that will set you up for driving safety in any season or weather.
Spring Service Checklist
Start with a deep cleaning, especially if you've driven to a cold-weather state over the winter; salt wreaks havoc on your finish, interior, and undercarriage alike. For the other essentials, visit your Audi dealership.
Tires: Check your tire pressure, since pressure fluctuates with temperature. Also check your tread depth and tire condition, having your tires rotated, balanced, or replaced as needed.
Wipers: Make sure your wipers are up to the task, and your wiper fluid is topped off.
Electrical: Have your battery cleaned and serviced, and the electrical system inspected. If a supplemental charge or battery replacement is needed, this is a great time for it.
Oil and Coolant: Motor oil and coolant work together to protect and cool your engine. Get an oil change, and make sure your coolant levels are sufficient for the warmer months ahead.
Filters: As allergens and pollutants fill the air, it's important that you, and your car's engine, can breathe easy. Have your air and cabin filters replaced.
Other Seasonal Essentials
If you've been diligent about your vehicle's suggested service intervals and maintenance, you may not need much from Audi Van Nuys. However, it's still a good idea to get a quick inspection before your next road trip, or to make sure other essentials — including Audi accessories like cargo mats, roof baskets, and emergency kits — are covered. Whatever you may need, we're always at your service!