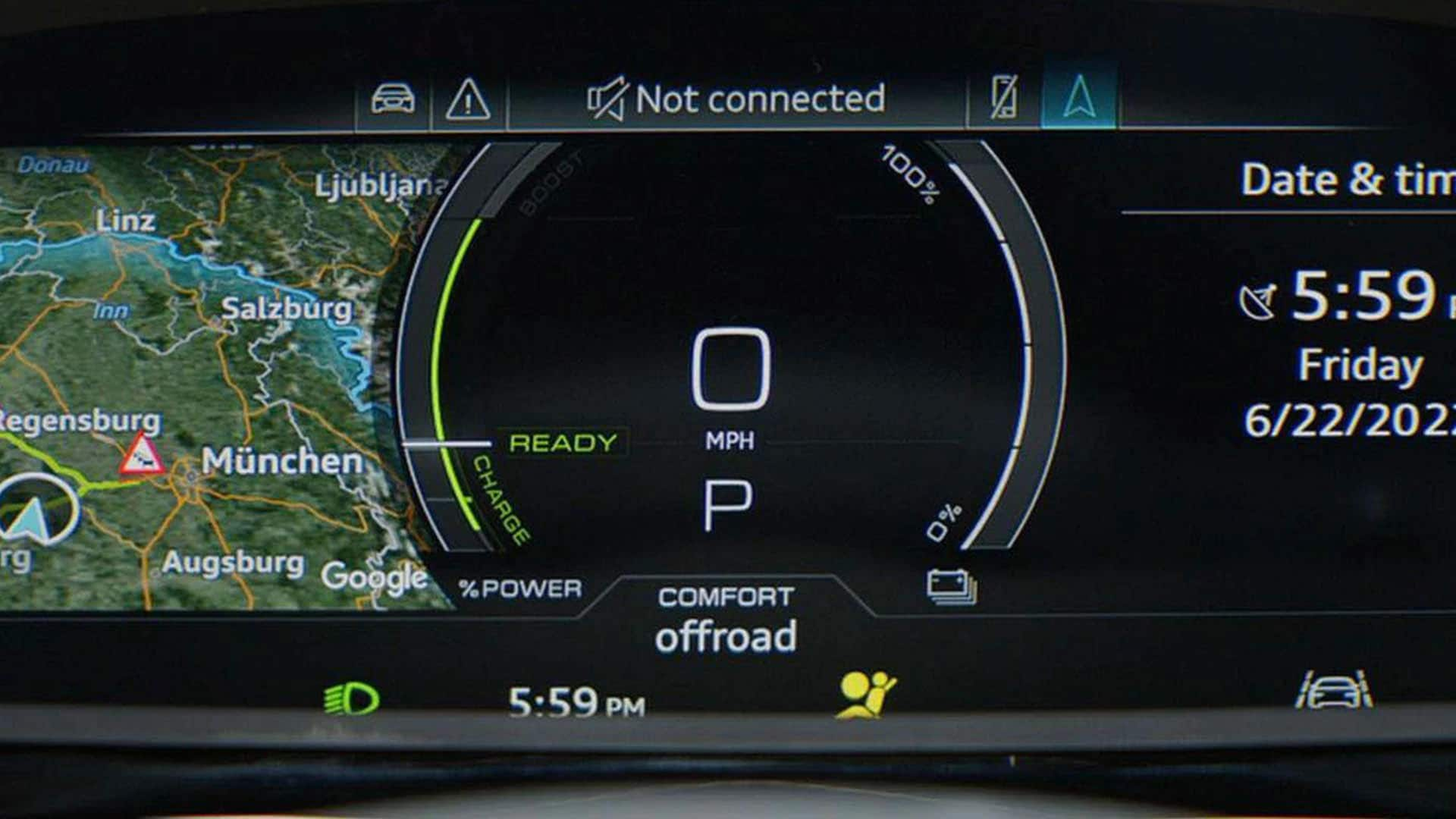 The 2022 Audi e-tron provides the perfect combination of luxury and sustainable commuting. What are some of the technology features available? Learn about the top three tech inclusions worthy of a shoutout.
Regenerative Braking
Regenerative braking is an advent that preserves power and ensures you get more with every battery recharge. Every time you apply the brakes, a small portion of energy is diverted back into the battery. This improves driving range, and it essentially provides a small recharge as you stop the vehicle. This reduces charging time, thereby contributing to eco-friendly commuting.
Virtual Cockpit
The 2022 Audi e-tron features a virtual cockpit. This is essentially the instrument cluster, but it uses a digital display in lieu of the traditional dials that indicate the speed, rev, etc. The information on the digital screen is fully customizable. You can view basic information like speed and fuel level or change the screen to display the album playlist or driving directions. You can adjust the information on display using controls on the steering wheel or via voice command.
Matrix LED Headlights
The Matrix LED headlights represent a step up over the more commonplace Xenon headlights. How do Matrix LED lights work? The beam is produced through multiple small light-emitting diodes bundled tightly together. This creates high illumination that does not blind passing motorists. In addition, the light has a longer range compared to Xenon lights and is also less likely to lead to eye fatigue.
Visit Audi Van Nuys to view the Audi e-tron and its various trims. Schedule a test drive to get a first-hand feel behind the wheel. Head on over to our Audi finance center near Los Angeles, CA to proceed with a purchase or lease.