Drivers are in for a treat when they stop by to see the 2022 Audi RS 6. With a wagon-like body style, a long roofline, and sleek exterior styling, the car's looks alone will dazzle you. Once you get a peek at all the vehicle's features, you'll be even more impressed. The moment you slip behind the wheel, "wow" is the only word that'll come to mind.
With a starting price of $116,500, the Audi RS 6 is waiting to take your breath away at our Audi dealership.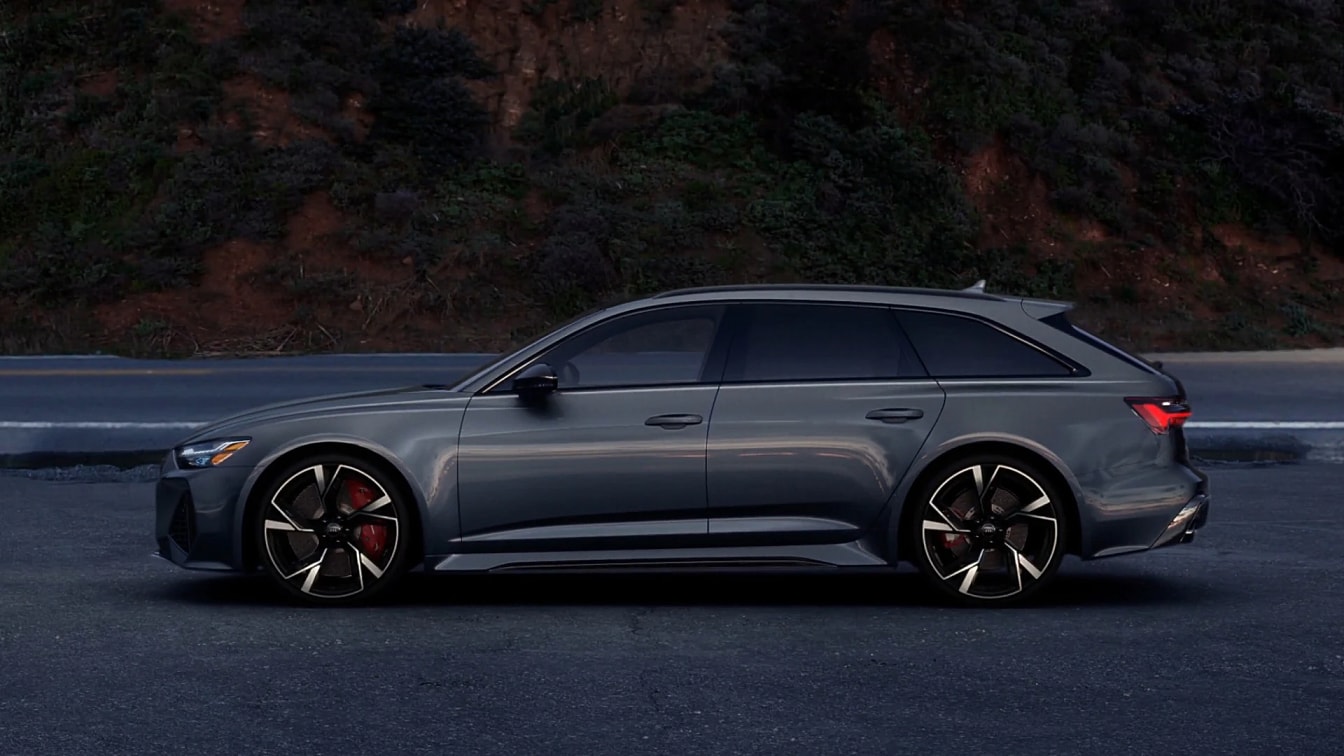 Pleasingly Powerful 
While the 2022 Audi RS 6 may look sedate when it's parked, it's anything but when the car is in motion. A high-performance wagon, the Audi RS6 can launch from zero to 60 mph in just 3.1 seconds, and it has a mind-blowing top speed of 190 mph. 
How can the Audi RS 6 achieve those breathtaking numbers? When you visit our Sherman Oaks, CA Audi dealership, we'll show you that a turbocharged 4.0-liter V8 engine bolsters the wagon. That engine delivers a whopping 591 hp and 590 lb-ft of torque. The engine is paired with a smooth-shifting eight-speed automatic transmission and the Audi brand's quattro® all-wheel drive system. 
Built to Keep You Safe 
It warms our heart to tell you that new Audi models are built to keep drivers and their passengers safe on the road. For example, the 2022 Audi RS 6 comes with active safety features like a forward collision warning and intervention system. This feature will warn you if it senses an accident is imminent. Depending on the circumstances, the system will automatically apply the brakes to prevent a collision from occurring. That's not all! A lane departure warning and a 360-degree camera are also standard. 
Made to Pamper You 
Whether you view the 2022 Audi RS 6 on our website or at Audi Van Nuys, you'll see how well-prepared the luxury wagon is to pamper you. Here are some of the sought-after features you're sure to notice: 
Panoramic sunroof
Leather upholstery
Heated and ventilated front sport seats
Sport-tuned adaptive air suspension
Four-zone automatic climate control
Power liftgate
If you're ready to be wowed, contact our Audi financing center to learn about our Audi lease offers for the 2022 Audi RS 6 now.