Proudly representing what a luxury SUV is capable of, the 2022 Audi Q5 is magnificent, marvelous, and miraculous. What sets this model apart from other SUVs is its breathtaking design, heightened performance capability, and advanced safety and driver assistance features.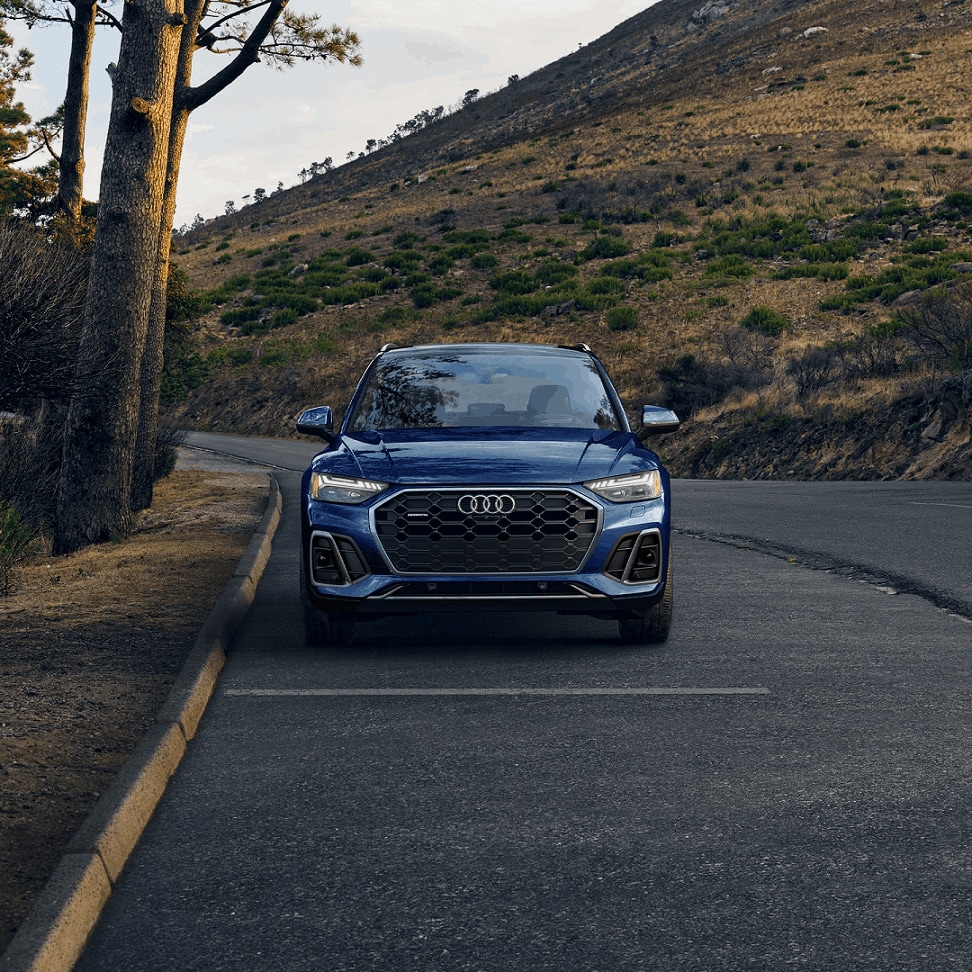 This vehicle is similar to the 2022 Volvo XC60, but let's see how these two compare at Audi Van Nuys.
Performance Comparison 
The 2022 Audi Q5 is built with a quattro® ultra-all-wheel drive and boasts a fuel economy of 23 city/28 highway. In contrast, the 2022 Volvo XC60 offers a standard front-wheel drive, with all-wheel drive offered only as available.
Let's look at these vehicles in even more detail. The 2022 Audi Q5 comes with a 2.0-liter four-cylinder engine, seven speed automatic transmission with auto shift, and an output of 261 horsepower and 273 lb-ft of torque.
Meanwhile, the Volvo SUV is equipped with a direct injected turbocharged engine, an eight-speed automatic transmission, and just 247 horsepower and 258 lb-ft of torque. Finally, the 2022 Audi Q5 offers a towing capacity of 4,400 lb, while the 2022 Volvo VX60 towing capacity is rated at only 3,500 lb.
Safety Features Comparison
Our luxury Audi vehicles are engineered with the latest and greatest array of safety features. Some of the features for the 2022 Audi Q5 include Audi pre sense® city mitigation forward collision warning, Audi pre sense® rear collision warning, and traction control.
The 2022 Volvo XC60 also features a suite of driver assistance and safety features, but nothing quite like the pre sense® innovation found in the Audi Q5.
Learn More About the Audi Q5 Today
In more ways than one, the 2022 Audi Q5 comes out on top when pitted against the 2022 Volvo XC60. At Audi Van Nuys, you can experience the Audi Q5 for yourself, where we also offer flexible Audi financing options. For any questions or to schedule a test drive, get in touch with our Audi dealership to speak with one of our friendly and knowledgeable Audi dealers today! We look forward to working with you soon.