When competing against Audi of America's roster of world-class automobiles, it's hard not to feel like you're always playing catch-up. Such is the case in the compact crossover SUV class, where vehicles such as the 2022 Subaru Outback try to keep pace with the exceptional 2022 Audi Q3.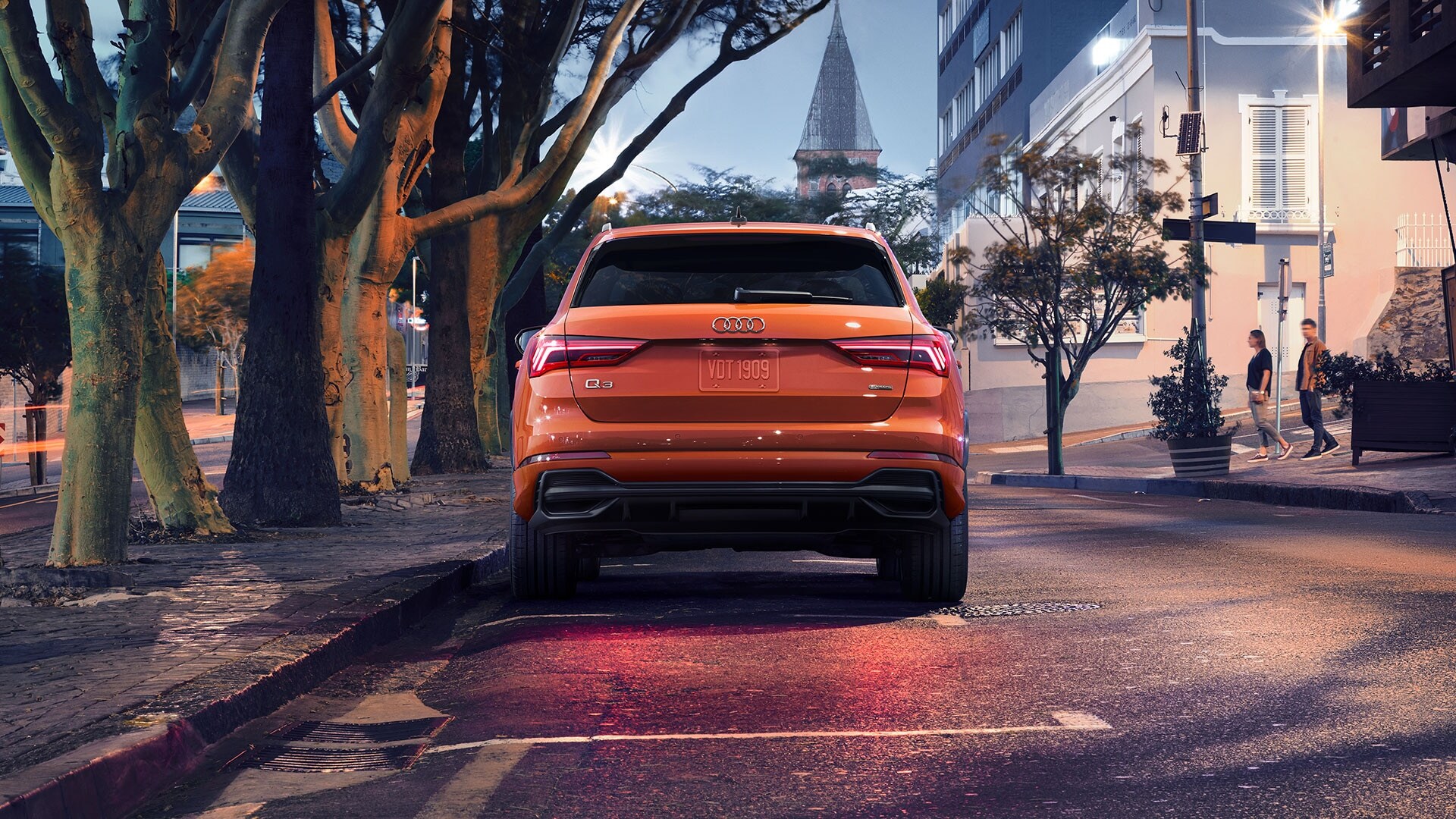 Performance 
The 2022 Audi Q3 expertly balances comfort and thrills. This Audi vehicle is a lot of fun to drive, with steering and handling that's big on engagement and road feedback. This is true whether you're driving in a straight line or taking a steep curve. On the other hand, the 2022 Subaru Outback doesn't quiet offer the same level of performance. It's slower to react around turns, displaying some noticeable body roll as curve sharpness increases.
Personalization 
When you qualify for Audi financing for a 2022 Audi Q3, your opportunities for personalization are ample. On top of this SUV's premium standard features, there are three options packages available. One of these, Black Optic Sport, adds sport seats, 19-inch black-painted wheels, and black-painted exterior accents.
The 2022 Subaru Outback doesn't offer an equivalent exterior styling package. In fact, this vehicle doesn't offer any options packages for personalization. Of its eight trims, only two offer standalone upgrades, most of which are garden-variety enhancements like a hands-free liftgate and a heated steering wheel.
Technology 
In the technology category, the 2022 Audi Q3 holds a big edge over virtually all its competitors. This luxury SUV's Audi MMI® infotainment platform is first-class, allowing for seamless touch, scroll, or swiping through playlists, messages, and more. Another innovation to see at our local Audi dealership is Audi connect®, which supports intelligent navigation with beautifully rendered 3D maps on a 10.1-inch touchscreen.
As for the 2022 Subaru Outback, you might find that its 11.6-inch vertical touchscreen lacks functionality, especially in its overly complex menu structure. Also, this vehicle's voice interface system is reported to struggle with even basic commands, and the safety systems emits constant beeping notifications that will likely grow tiresome.
Test Drive the 2022 Audi Q3 Today 
The 2022 Audi Q3 is a class leader in terms of performance, power, and technology, offering refinements that the 2022 Subaru Outback simply can't match. For an up-close look at this exquisitely engineered luxury SUV, visit Audi Van Nuys today.