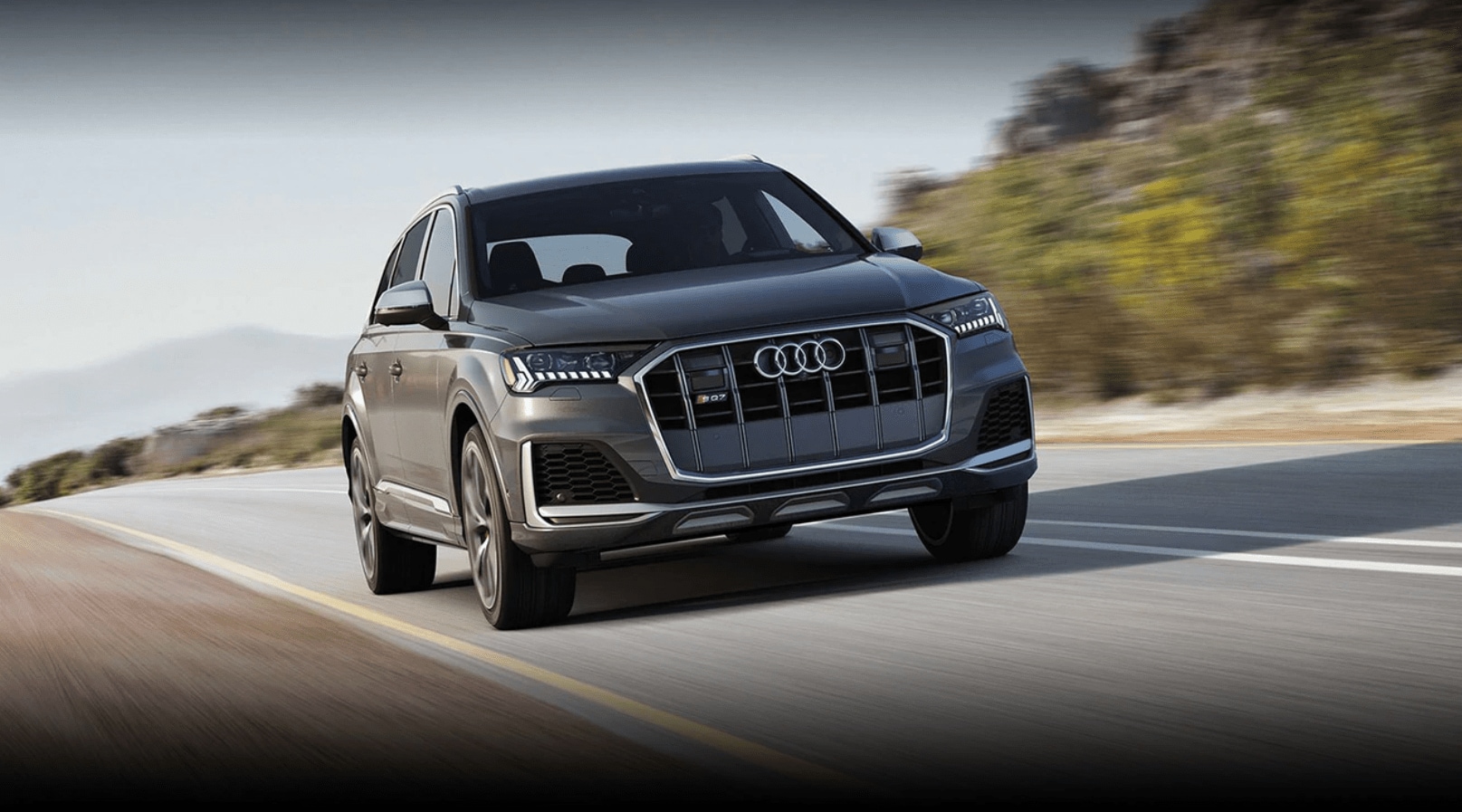 We enjoy being known as an Audi Q7 dealer because it means we're recognized for helping drivers find luxurious vehicles that suit their lifestyles seamlessly. If you want the conveniences that an SUV like the Audi Q7 offers but refuse to compromise when it comes to performance, we have a must-see vehicle for you - the 2021 Audi SQ7. The 2021 Audi SQ7 has a sporty character that will keep you engaged whenever you slip into the driver's seat. 
German-Engineered for Performance 
Are you shopping for new Audi cars in Ventura, CA or a nearby area? Head over to our Audi dealership to see luxury models like the Audi SQ7. From the moment you take your rightful place in the driver's seat of an Audi SQ7, you'll sense the SUV's power. Your senses will be heightened further when the SUV's engine begins to rumble under the hood. 
Being Audi dealers near Los Angeles who've enjoyed test driving the Audi SQ7, we can assure you the SUV is ready to launch at any moment. The vehicle's turbocharged 4.0-liter V8 engine produces 500 hp and 568 lb-ft of torque, which is enough to get the SUV from a standstill to 60 mph in an estimated 4.3 seconds. An eight-speed automatic transmission and all-wheel drive are standard on the 2021 Audi SQ7. 
Equipped to Engage 
When you visit our Audi dealership serving Santa Clarita, CA and surrounding areas, we'll show you that the new Audi SQ7 is offered in two trims: Premium Plus and Prestige. No matter which model you choose to buy or lease, your SUV will keep you and your passengers engaged. 
Here are some of the comfort and convenience features you'll enjoy as the owner or lessee of a 2021 Audi SQ7: 
Four-zone automatic climate control 
Premium Bang & Olufsen sound system 
Adaptive air sport suspension 
Navigation 
Dual touchscreen infotainment interfaces 
Digital gauge cluster display 
Heated front seats 
Outfitted to Keep You Safe 
Like it's designed to engage you, the 2021 Audi SQ7 is also engineered to keep you safe. The base trim comes with a lane departure warning, a 360-degree camera, and a forward collision warning and intervention system. A head-up display, traffic sign recognition, lane-keeping assist, and adaptive cruise control are also standard on the top trim and optional on the Premium Plus model. 
Are you ready to have a vehicle that has the perfect balance of power, luxuriousness, and practicality? Head over to Keyes Audi to check out the new Audi SQ7 and discussing your Audi financing options now.